Northeast Utilities (NU) uses a little bit of Yankee ingenuity to keep its customers up and running. The largest utility in New England, Northeast Utilities supplies power to more than 1.9 million customers in Connecticut, New Hampshire, and Massachusetts. The company's gas utility provides natural gas to more than 190,000 customers. The livelihoods of many rely on Northeast Utilities.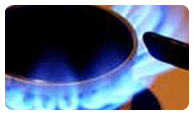 NU delivers natural gas to households.

Supporting NU's PC desktop system is no small task. NU searched for the best solution to pass their rigorous tests of quality, performance, application compatibility, security, supportability, and peace of mind. Additionally, NU always looks for system platforms that simplify the development, deployment, and management of its PC software. NU found that NVIDIA nForce® fit the bill perfectly.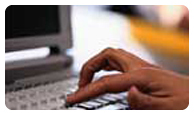 NVIDIA technology provides stable IT platforms for NU.

NU choose HP PCs with NVIDIA nForce technology. The performance was excellent! NVIDIA nForce delivered almost double the 3D video performance compared to the previous platform.

The NVIDIA nForce innovative DualDDR memory controller achieved a throughput level that was actually above standard bandwidth, and the NVIDIA nForce I/O controller also resulted in substantial increases in hard disk performance. Its existing software image ran perfectly on the new NVIDIA empowered system as well-another important criterion. And the combination had the ideal UDA, allowing for maximum flexibility and cutting costs in image development.

NU's dedication is to keep the lights on!

The NU team must support desktop platforms for up to four years. Because of constant testing and revisions to technology, NU must continuously evaluate its supported systems and install updates. NVIDIA nForce simplifies image development and testing procedures—a big win for NU. With NVIDIA drivers being updated consistently, NU is able to fix problems often before they are discovered. NVIDIA stability, combined with consistent hardware simply makes life easier. All of these advantages allow NU to keep their customers warm and continuously powered up!

More Information
For more information about Northeast Utilities, please visit: //www.nu.com/